ONE WORKS
Description
One Works is a global design and consultancy firm, offering an integrated approach to architecture, infrastructure and urban engineering. We have a strong background of working with airport management companies and service operators to carry out projects to develop and improve various airports around the world. These projects have ranged from project/construction management and due diligence consultancy to master planning and complex design and refurbishment of passenger terminals and infrastructures. Through a creative and innovative approach, our multidisciplinary teams offer responsive solutions that meet the needs of our clients. For example, increasing efficiency for the movement of people and goods, whilst maintaining operations throughout developments. Our design and advisory activities are responsive to the diverse needs of the aviation sector and include safety and operations, landside infrastructure design, airside infrastructure design, and airport masterplanning. One Works are proud to be ACI (Airports Council International) Gold Members, AOA (Airport Operators Association) Silver Members.
Our numbers
100+
COMPLETED AVIATION PROJECTS
40+
AIRPORTS SERVED WORLDWIDE
Products & Services
AVIATION CONSULTANCY
COVID-19 RECOVERY STRATEGIES
ACCESSIBILITY STUDIES
HEALTH, SAFETY, AND SECURITY
OPERATIONAL CONSULTANCY
PASSENGER FLOW SIMULATIONS
RISK ASSESSMENT
PROJECT SCOPE AND WBS DEFINITION
ENGINEERING, PROCUREMENT AND CONSTRUCTION MANAGEMENT (EPCM)
BIM MANAGEMENT
VALUE ENGINEERING AND APPROVALS MANAGEMENT
DELIVERY AND IMPLEMENTATION
Main Markets
We work from different strategic locations, with the head-quarter in Milan and offices in Europe, Middle East and Asia. From these locations, our architects, interior designers, specialist consultants and engineers provide a flexible and stable approach to the design and delivery of projects worldwide.
Italy
Europe
Middle East
India
Far East Asia
Certifications
We have always believed in the importance of Quality Management, Environment Management and Occupational Health and Safety Management within the company and across our projects. The management systems in place are an integral part of our culture and are continuously expanded and improved upon. One Works is accredited to:
UNI EN ISO 9001 for Quality Management
UNI EN ISO 14001 for Environment Management
UNI EN ISO 45001 for Occupational Health and Safety management
References
Top 10 Airports served by the company
Venice Marco Polo International Airport (VCE) Expansion lot 1 – lot 2b

Bergamo International Airport (BGY): passenger terminal extension

Riga Airport (RIX): Passenger terminal extension

Bologna Guglielmo Marconi International Airport (BLQ): Passenger terminal extension

Bruxelles Charleroi Airport (CRL): Passenger terminal extension

Jazan King Abdullah International Airport (GIZ): Passenger terminal

Abha Airport (AHB): Passenger terminal

U-Tapao International Airport and Eastern Airport City

Wroclaw-Copernicus Airport (WRO) hangar

Malpensa VIP Terminal Building (MXP)
Photo Gallery
Automated People mover connecting the train station to the Pisa Galileo Galilei International Airport (PSA), IT
Refurbishment of the Retail and F&B Area at Bergamo International Airport (BYG), IT
Aircraft Maintenance Hangars for Ryanair at Bergamo International Airport (BYG), IT
Design of the New Theran Mehrabad International Airport (THR), IR
Design for the Passenger Terminal of the New Madinah Prince Mohammad Bin Abdulaziz International Airport (MAD), KSA.
Design for Passenger Terminal's expansion of Kerman Internarional Airport, IR
Design Proposal for the new Passenger Terminal of Abha Airport (AHB), KSA
2023 Masterplan of Naples International Airport (NAP), IT
Masterplan of the three phases of refurbishment of the Venice Marco Polo International Airport (VCE), IT
Video Gallery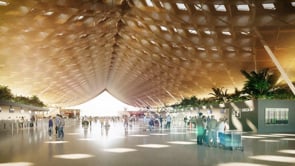 Passenger Simulation at Malpensa Airport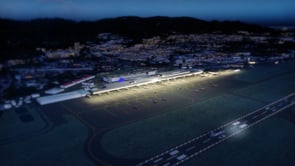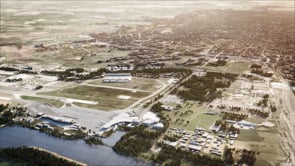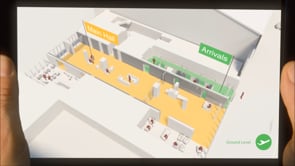 Linate (Sea Prime Terminal)